Welcome to the launch of our New Blog! Our goal is to help women all over the globe embrace the excitement of wearing a swimsuit! We can be so hard on ourselves, and most of us at some point in between our career, or journey through marriage and motherhood forget to have fun with our clothing. We tend to lose the whimsy, and the fantasy of fashion as we age. We frankly become stiff, or a stick in the mud. We are launching this blog, to light a match, and continue the evolution of the word "beautiful". What if the every day woman was considered a "super model". What does she do for a living? What does her daily routine consist of? How does she feel when trying on bathing suits? Join us in re-defining what it means to be a "super model".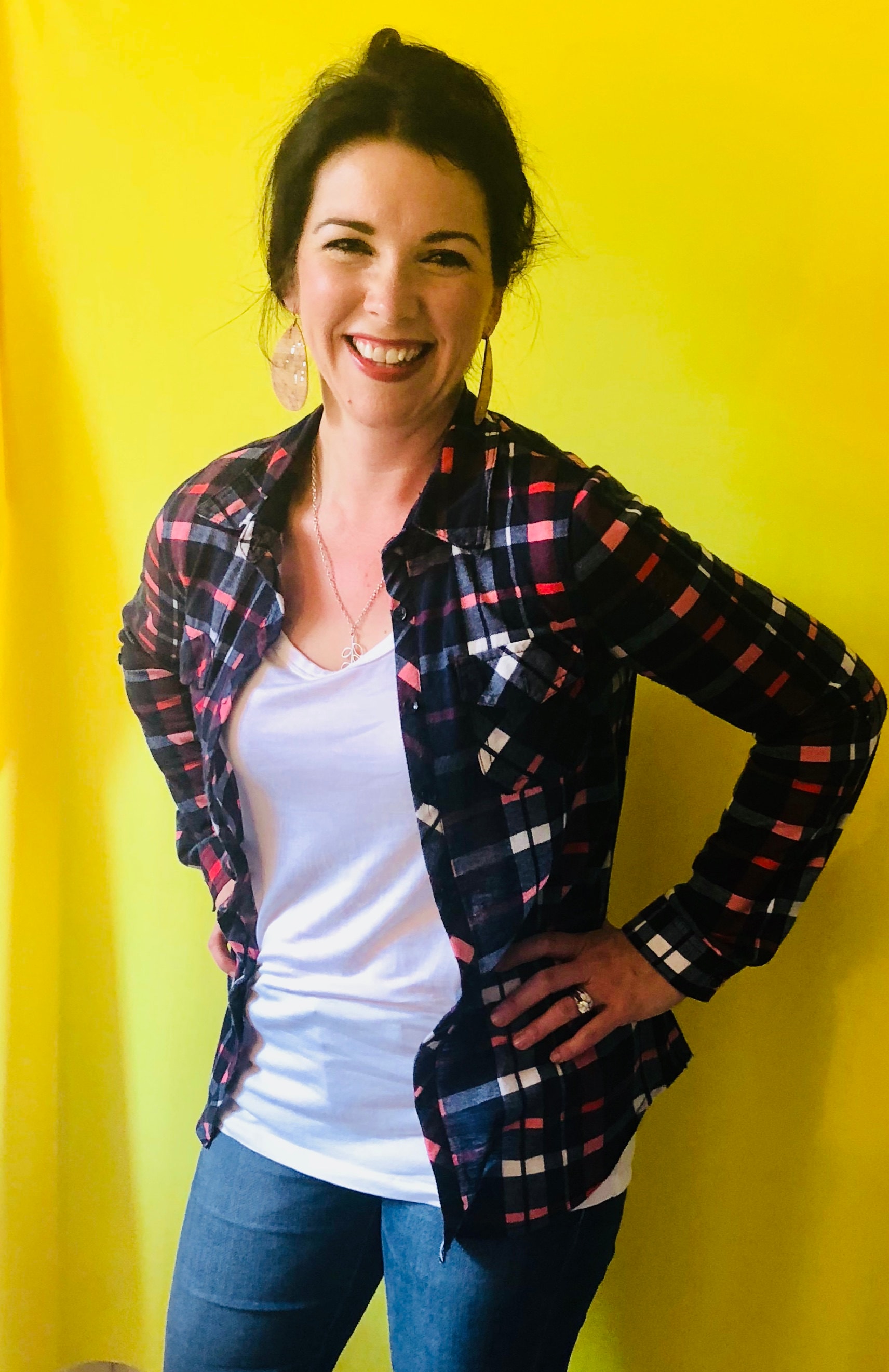 Let's introduce you to a "brave, and beautiful" mother of three, wife, sister, God-fearing, gem, Summer Koonce. She has hang ups, and fears just as we all do. She is our newest "super model". I got to witness her beauty in the interview. She was apprenhensive but decided that if putting herself out there would create a positive outlook for other women, she would loose fear and dive in. 
Name: Summer Koonce 
Age: 42
Hometown: Houston 
Where do you live now? Brownsburg IN
Occupation: Ministry
Favorite Beverage: Sweet Tea
Favorite Dessert:  Chocolate Chip Cookies 
Describe the best vacation you have ever taken 
My trips to NYC are my most favorite! I love the beauty and bustle of the city. In the midst of activity.... I've found peace.
Take me back to your first swimsuit in high school... what did it look like, and how did it make you feel when you wore it: 
I've always been self-conscious of how my body looked in all clothing, especially swimsuits. I rarely took off my cover-up. These un-healthy thought patterns led to years of struggle with food and exercise. 
When is the most recent time you wore a swimsuit and describe what it looked like, and how did it make you feel?
Last summer I wore a two piece for the first time since I was a newlywed. It was black and had detail at the neck and chest that I loved. I felt brave! 
Do you like to wear a two piece or a one piece? Why or why not? 
I prefer a tankini and shorts!  It's still a struggle not to revert back to thoughts  of un-healthy body image, and worries of what others think. 
Do you feel beautiful when you wear a swimsuit, why or why not? 
Mmmm, depends if I've eaten healthy and been exercising, I feel more confident.
Do you feel there is a certain age you should stop wearing a bikini, or two-piece swimsuit? 
For me, it's more about accepting my body after having children. I think we can tend to focus on assumed opinions that others may have about our bodies. In reality, there's probably a very little number of people paying attention.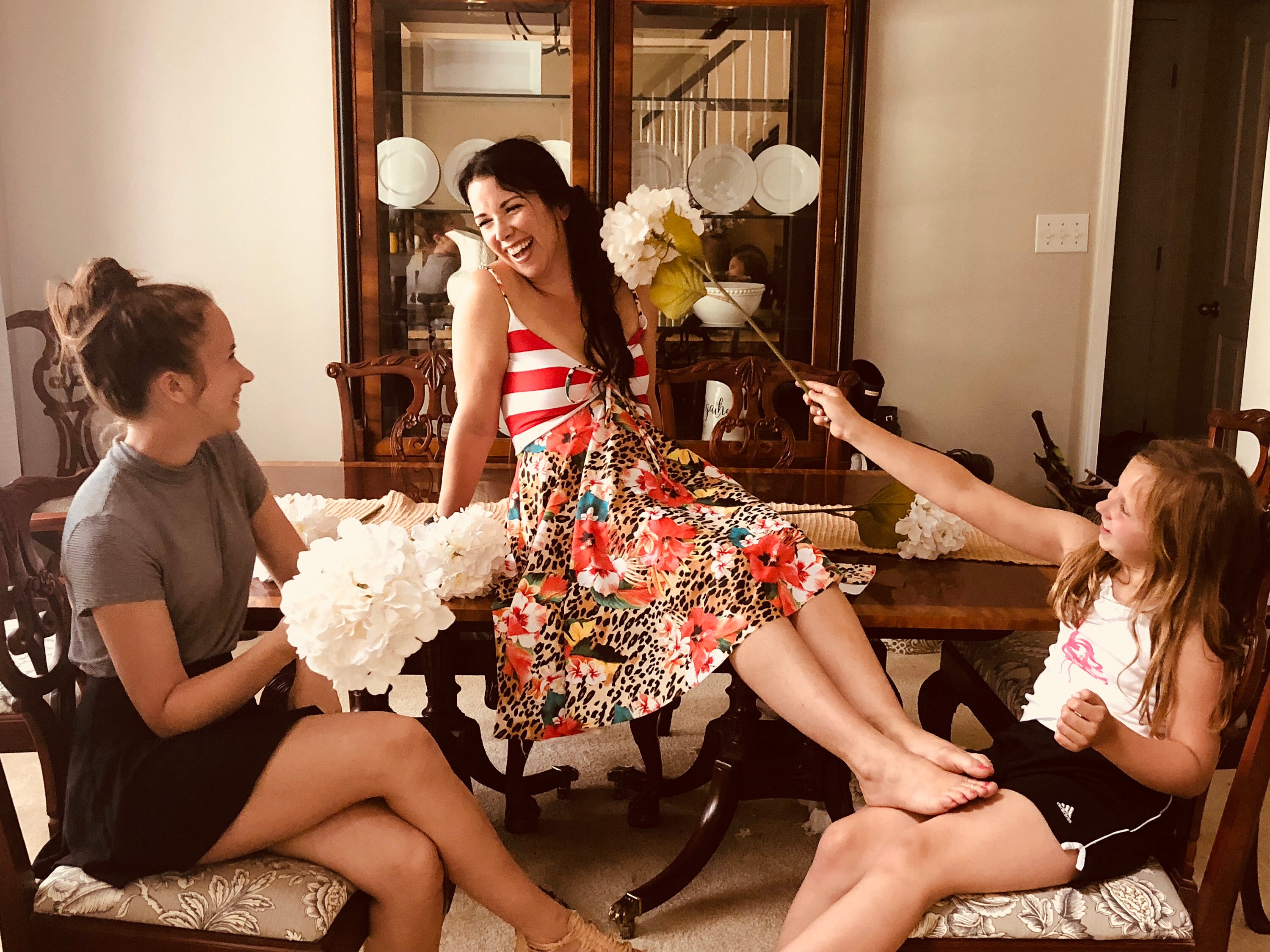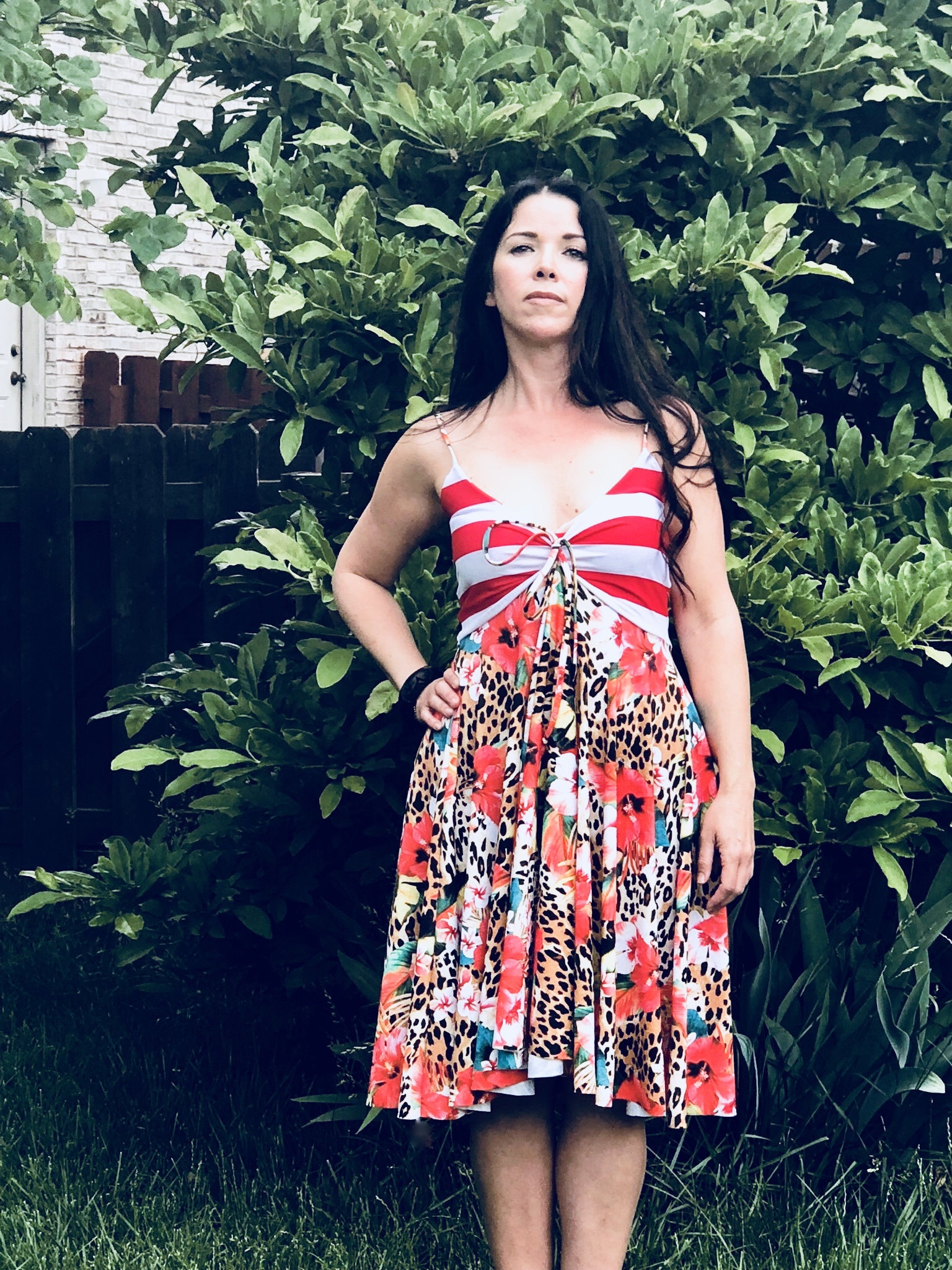 Do you want to feel beautiful when you wear a swimsuit, why or why not?
Sure, I think everyone wants to feel confident and attractive. I'd love to spend time with my children at the neighborhood pool without battling my own thoughts of, "do I look okay?"
If anything, what is stopping you from feeling like your best self when going to the beach? 
"Comparison is the thief of joy", is a quote I've heard countless times over the last couple of years. It's easy to compare ourselves to the girl a few feet away. I think a swimsuit that compliments my body in a positive way would give me the confidence to enjoy my time without negative thoughts.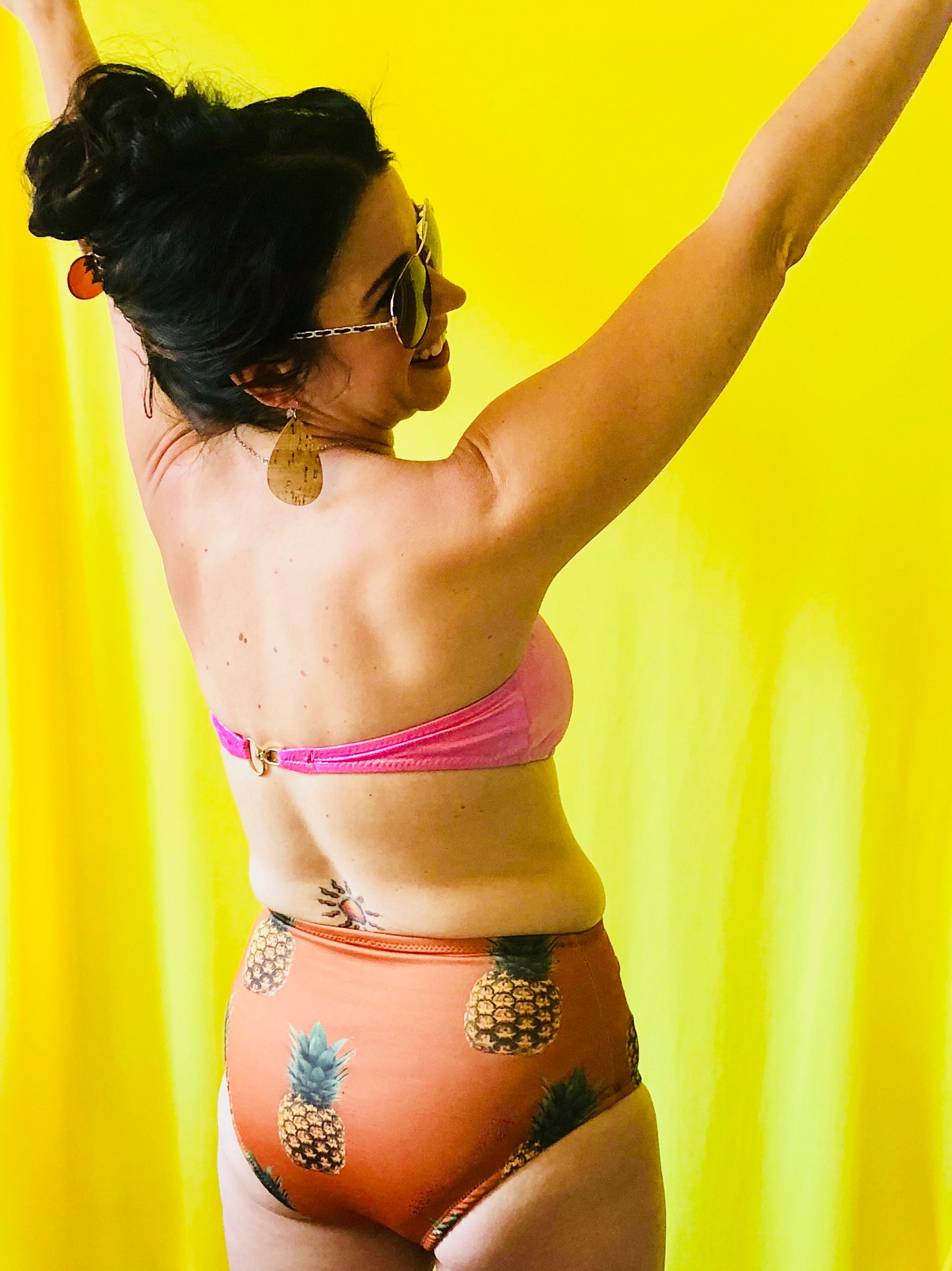 You are fearfully and wonderfully made in the image of God
You are not made to be perfect but to be authentic
You are beautiful
You are free to be you
You are an individual
Your break through and acceptance of who you are will empower other women to love themselves 
Do you agree with this? How does this make you feel? 
I think it's amazing and is everything I want to believe.
Do you love yourself, why or why not? 
I do. Even though my faith is central to me, sometimes self-depreciating thoughts try to creep in. When that happens I need to seek God through prayer, scripture, or the beauty of his creation that surrounds me... to fill me with all the peace I need. 
How do you show love to yourself?
I create times in the midst of this season of momming, wifing, working, and friending to have moments all by myself.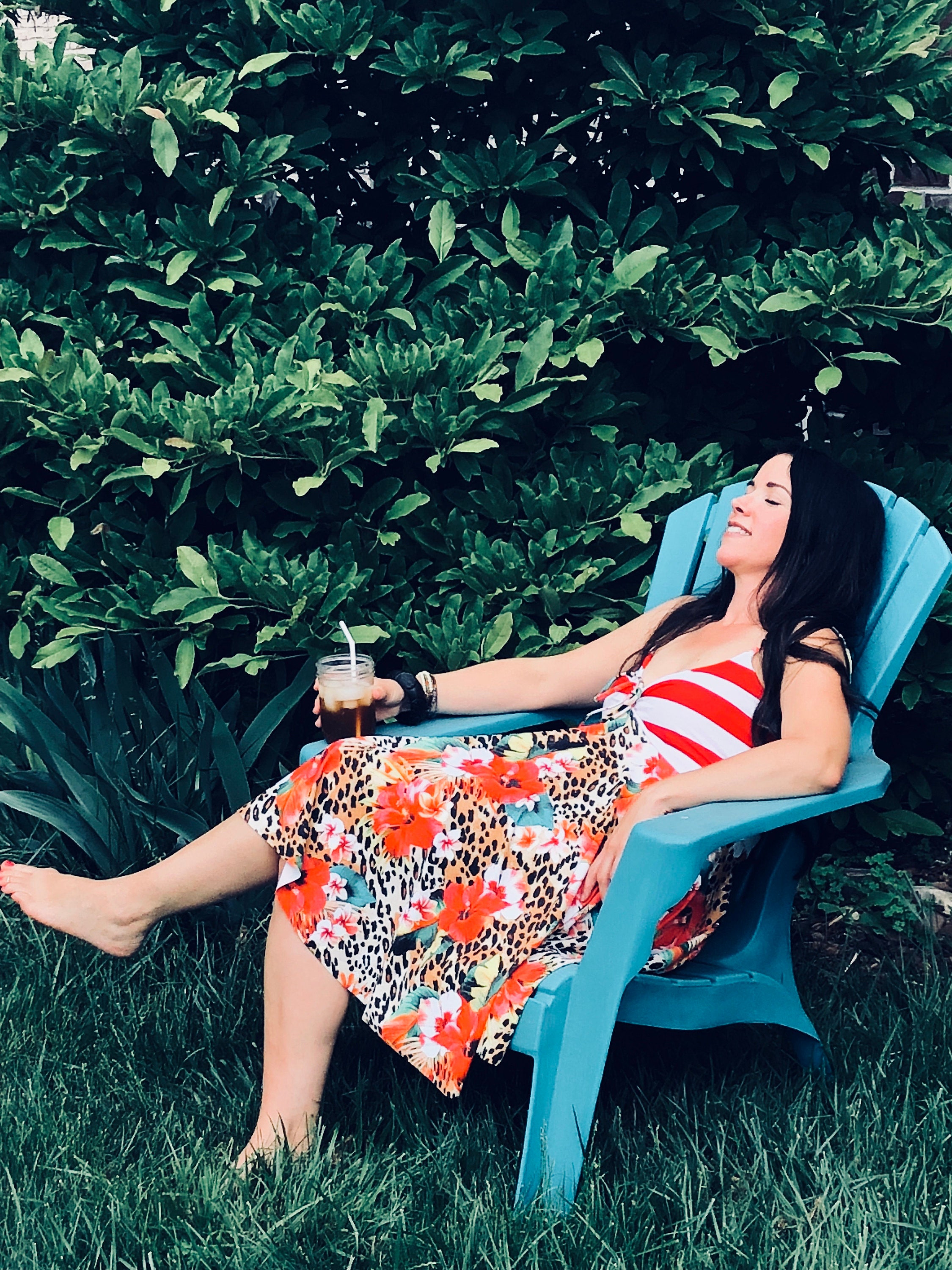 Is there something that has prohibited you from loving your body in the past or present? 
My own distorted perceptions. From young girls we are inundated with images of what this culture deems beautiful and accepted. Learning that the criteria around us of what is perfection, most beautiful, exceptional, is not God's standard.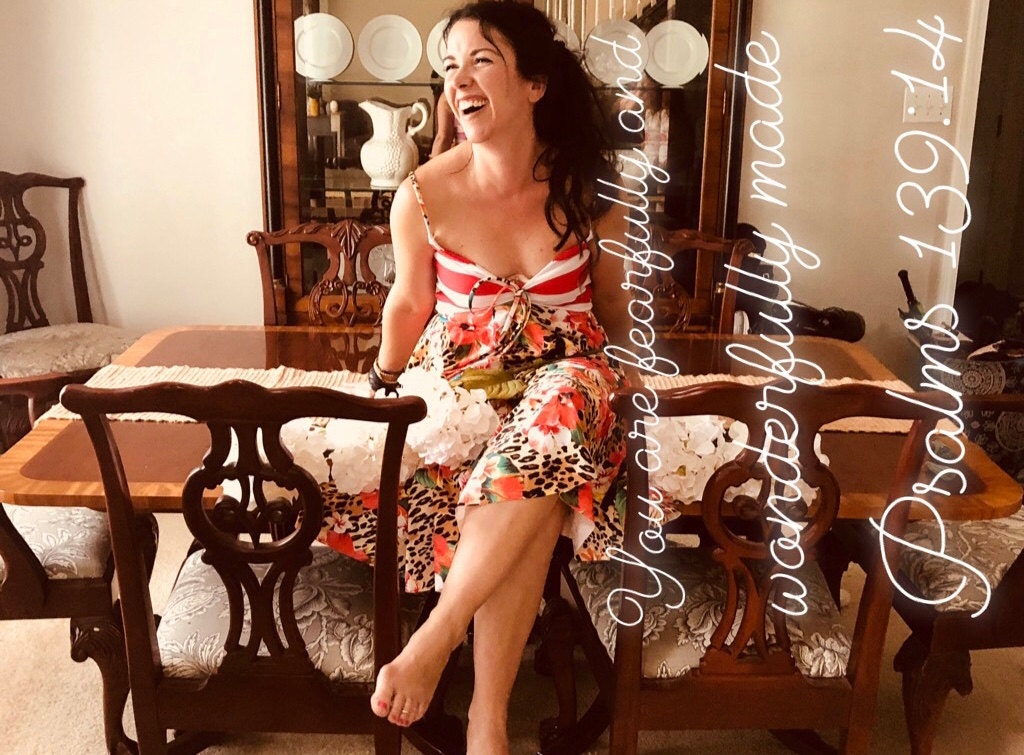 What would your advice to someone that is struggling with the way they look in a swimsuit? Should they cover themselves as much as possible, or refrain from wearing a swim suit until they are more confident? 
Our peace and joy comes from no one else but Christ. We are made in his image. To believe we are less than.... is really believeing that God's image is imperfect. Our fulfillment will never come from anything external, these trivial thoughts become insignificant.